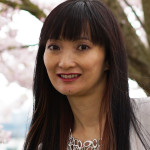 I'm a researcher and educator based in Ontario, Canada, with a keen interest in collaborative inquiry learning approaches incorporating digital technologies, and the design of constructivist learning environments to support this.   I'm embarking on an exciting new journey as Education Officer with the Ontario Ministry of Education's  21st Century Learning Unit.  This follows a stimulating and fruitful design research journey as a Mitacs postdoctoral fellow, researching technology-supported collaborative inquiry learning and orchestration, and designing tools to support this.  My work was a collaborative effort between SMART Technologies  and Encore Lab, at the University of Toronto – OISE.
I've completed a doctorate in "Curriculum Studies and Teacher Development" and "Knowledge Media Design"; under the supervision of Prof. Jim Slotta, who leads the Encore Lab at OISE. My thesis is titled: "Supporting Discourse and Classroom Orchestration in a Knowledge Community and Inquiry Approach". This dissertation research was a 3-year design research study in which I facilitated collaborations with technologists and educators to co-design Common Knowledge – a scaffolded inquiry collaborative note-sharing technology, designed for use with interactive whiteboards and mobile devices. I investigated how scripted technology design and teacher orchestration of such technologies, may be used to:  support collective inquiry learning within a Knowledge Community and Inquiry (KCI)  framework, incorporating aspects of Knowledge Building (KB) pedagogy; to facilitate agile blended discourse, guide inquiry progress, and scaffold collaborative interactions between various student groupings throughout the inquiry learning process.
Previously at the Toronto District School Board (TDSB), I was an elementary teacher, and then an Instructional Leader in the area of ICT and e-Learning. In this capacity, I provided professional development and classroom support to K-12 teachers across the TDSB, for meaningful integration of computer technologies into their teaching practice.  I also initiated and led an innovative multi-school project that introduced educators and learners to Knowledge Building pedagogy and technology.  Co-design sessions with these educators yielded student-driven collaborative inquiry learning experiences, framed within a project-based learning model, that culminated in student-created multimedia knowledge products.
Other research interests include: smart spaces, tangible and embodied interactions, immersive learning environments, augmented reality, and multi-touch surfaces.